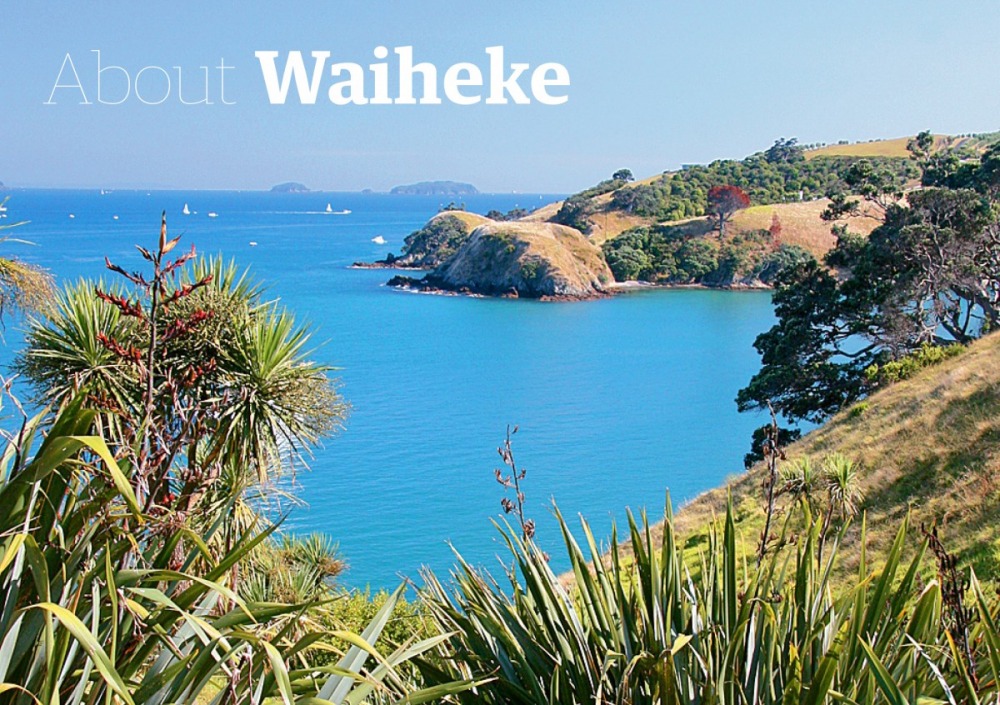 Surrounded by the sparkling waters of the Hauraki Gulf, Waiheke is both island community and holiday resort.
Only 35 minutes from downtown Auckland, its natural attractions include stunning white sand beaches, rocky coastlines, estuaries rich in birdlife and rural countryside. Warm, dry summers please visitors and vintners alike, creating a flourishing tourism industry and making the island one of New Zealand's premier wine-producing regions.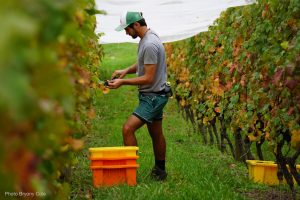 Olives also thrive in our Mediterranean-style climate, and Waiheke's extra extra virgin olive oils have gained a reputation for excellence.
Waiheke Island has been dubbed a must-visit destination by the New York Times and was a Lonely Planet 'Top 10 Region To Visit' in 2016.
The go to guide for travellers described the island as an "electric, heady mix set against a Buddha Bar soundtrack: fast yet slow all at the same time – there's nowhere else on earth quite like it".
Waiheke's natural charms and growing amenities are attracting an increasing number of residents, currently estimated at 8340.
Whether it is at a luxury holiday home or a traditional Kiwi bach, summer holidays on Waiheke offer visitors something special.
Annual summer events to look forward to include the Onetangi Beach Races, which date back to the 1890s and are traditionally run in late summer along the beautiful white sands of Onetangi Beach. Throughout the year there are also olive, music, food and wine festivals and more.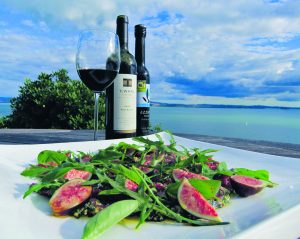 And of course there is a myriad of excellent restaurants, vineyards, cafés and shops, all in the magical setting of the Hauraki Gulf islands.
RETAIL THERAPY
Oneroa is the largest shopping centre on the island, overlooking beautiful Oneroa Bay, a popular anchorage with summer boaties. Local crafts and boutique shops sit side by side with plenty of great cafés for weary shoppers.
COOLING OFF
Most of the island's northern beaches enjoy soft white sand and cool, clear water. Oneroa, Palm Beach and Onetangi are the largest, but a number of smaller beaches in between also offer safe and sheltered swimming and snorkelling, so it's worth going exploring. Oneroa, Little Oneroa, Palm Beach and Onetangi all offer good playground and barbecue facilities.
Southern beaches are generally more tidal, though are often quieter than their northern counterparts. Surfdale Beach and Anzac Bay are popular with kitesurfers when there is a good breeze blowing.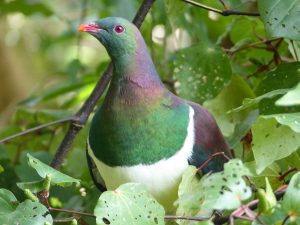 GETTING BACK TO NATURE
Over 300 hectares of native bush and coastline north of Rocky Bay form the Whakanewha Regional Park. A walker's paradise, the site contains large areas of the prime native bush which covered the island before the advent of logging and farming in the 1900s. Small waterfalls, pa sites and birdlife, including rare New Zealand dotterels, make a trip to the area a must for those hoping to escape the summer crowds. At the entrance to the park is also the island's only campground, administered by Auckland Council.
The Hauraki Islands branch of Forest and Bird manage a large reserve at Onetangi featuring mature pohutukawa, taraire, nikau palms, groves of kauri and grand viewing points.
The island also has an extensive network of walking and cycling tracks, with the recently opened and well-signposted Te Ara Hura walkway making a circumnavigation of the island.
Comprehensive information is available at the information office in Oneroa.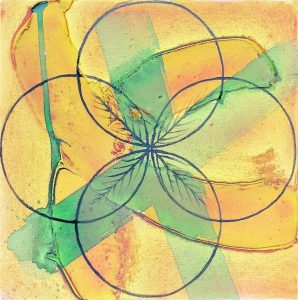 EXPLORING THE ARTS
Waiheke also hosts a thriving arts community. Waiheke Community Art Gallery, [ s p a c e ] contemporary art gallery, Tivoli and TOI Gallery in Oneroa have a continuous range of exhibitions, predominantly featuring local artists, and smaller artist galleries and studios are scattered around the island.
DRIVING 'THE LOOP'
At the island's eastern end are the famous Stony Batter tunnels, built during World War II to protect the Waitemata Harbour from the threat of Japanese invasion.
The area got its name from the unusual andecite rock formations deposited as a result of volcanic activity more than eight million years ago. The complex comprises three gun emplacements and a network of tunnels and magazine storage rooms.
The tunnels are currently closed, however, visitors can still view the emplacements and enjoy dramatic, sweeping views up the east coast of Auckland, out to Little and Great Barrier Islands and towards the Coromandel – and a stop-off at one of the wineries on the return trip is the best of ways to end a long day of sightseeing.
GETTING AROUND
Buses start at Matiatia and ply two main routes, to Rocky Bay via Oneroa, Little Oneroa, Palm Beach and Ostend, or Onetangi via Oneroa, Blackpool, Surfdale and Ostend.
Brochures are provided at a booth in the ferry terminal at Matiatia, with information on taxis, tours, walkways, activities and accommodation.
SHARE WITH CARE

The island is a hive of activity over the summer holidays and Waiheke roads are notoriously narrow and winding, often lacking dedicated footpaths. A little consideration goes a long way to keeping everyone happy.
'Slow down, you're here' – and what a beautiful here it is.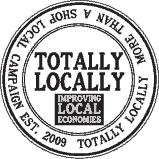 SHOP TOTALLY LOCALLY
Waiheke is a 'Totally Locally' town, advocating how a small change in shopping habits can help support the diversity of locally owned retailers that make a small town, a high street or an island alluring.
Visit www.totallylocallywaiheke.co.nz or look it up on Facebook to find out more.
GO FISH

Everyone who fishes recreationally in New Zealand has a legal requirement to follow the recreational fishing rules. Varying catch limits and minimum sizes apply to different species. The free NZ Fishing Rules app for Apple or Android is a great resource for anyone heading out angling this summer. After you've downloaded the app, it works without an internet connection.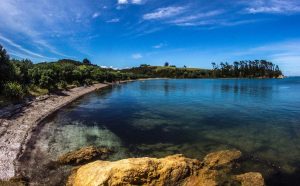 KEEPING THE ISLAND BEAUTIFUL
Plastic bag production uses 8% of the world's oil, yet the average useful lifespan of a plastic bag is 12 minutes – from shop to car, car to kitchen.
BYO Bag Waiheke is a local initiative encouraging islanders and visitors to remember their reusable shopping bags to help reduce the 7.5 million tonnes of plastic washed into the ocean yearly, most of it from coastal communities.
Plastic bags, packaging, bait bags and fishnets in our oceans kill marine wildlife and turn beaches into landfills. Waiheke has a long tradition of caring for the environment, so please continue this by separating rubbish from recyclables and disposing of rubbish in a responsible way.
The island's transfer station for rubbish and recycling is located on the main road to Onetangi and is open from 8am to 4pm daily, except some public holidays.
Visit www.aucklandcity.govt.nz/council/services/rubbish for more information.