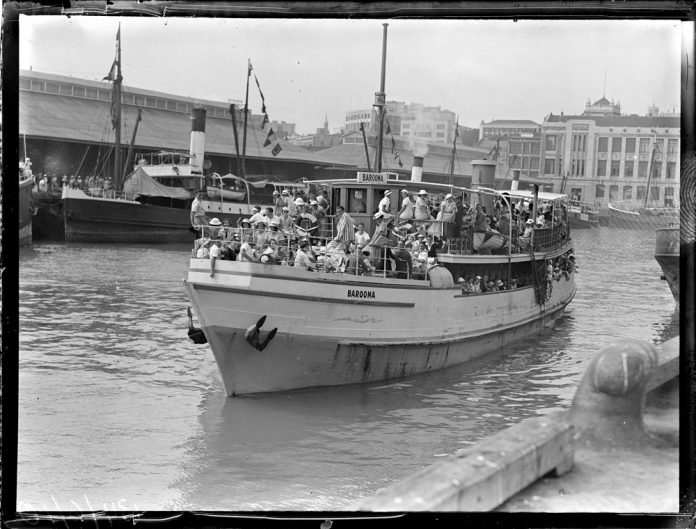 The chance to see a slice of Waiheke history is on offer during a presentation of the island's past, included in a two-week festival which runs untl 15 October.
The Ferries of Waiheke Island and Mapping our Motu exhibtions will be held at Waiheke Community Library, as part of The Auckland Heritage Festival, which includes a number of walks, talks and workshops taking place region-wide.
"There are pictures of ferries from the early days when paddle steamers took day trippers to Cowes Bay in the late 1800s," says the library's Julia Mount. "A number of residents may still remember catching ferries like the Baroona or the Daphne from Orapiu, Ostend or Surfdale wharves."
One part of the display also includes a copy of the Acheron/Pandora coastline survey, which was conducted in 1855 and formed the basis of the New Zealand coastline map for 100 years.
It aims to show visitors just how Waiheke has changed over the years, ranging in artifacts from hydrographic surveys conducted by early explorers to recent Google statelite pictures.
Ferries of Waiheke Island also shows the wide-range of vessels that have served residents, from early paddle steamers to the modern catamarans of today.
"When the Quickcat came in in 1987, the island got so busy," says Julia.
"While it provided a boom for commuters (and students like me at the time) it was a huge change for the island. Our population shot up, tourism took off, and property prices went through the roof. Almost overnight, it felt like we had shifted from being an island of hippies to an island of yuppies."
The Festival's subtitle, From Waterways to Mortorways, the Heritage of Transport in Tāmaki Makaurau, is a guide to its intention to share with visitors the vital historic relationship Waiheke and the regions have with transport.
Most events are free, and brochures can be found at Waiheke Library or by visiting www.heritagefestival.co.nz.
Julia, excited to use the opportunity to hear more about Waiheke's past, is inviting patrons to contact her at julia.mount@aucklandcouncil.govt.nz with more stories about the island.
The event is open 9am to 6pm Monday-Friday and 10.30am to 4pm on Saturday and Sunday. •