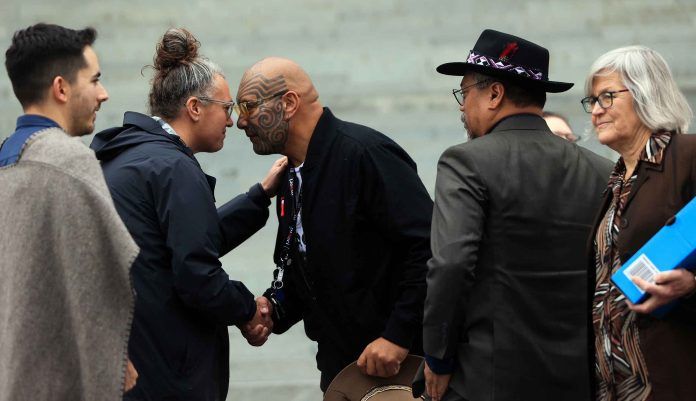 The Hauraki Gulf Alliance, backed by tens of thousands of Kiwis, is calling on parliament to save the Gulf's fragile marine environment from intensive commercial fishing methods.
The alliance is a collection of environmental, recreational fishing, law and business organisations – including Forest and Bird – who've banded together to oppose dredging and trawling in the Hauraki Gulf Marine Park.
On Thursday 22 June they presented a petition with 36,589 signature to MPs on the steps of parliament, calling for a ban on bottom trawling, scallop dredging and Danish seining (a trawling technique) within the Marine Park.
The groups' are particularly concerned that the Hauraki Gulf Draft Fisheries Plan, which finished its public consolation period a couple of months ago, included trawling 'corridors.' A number of submissions called for an end to bottom trawling, but the alliance is worried they will remain in the final plan. The alliance petition says the Minister for Oceans and Fisheries, Rachel Brooking, must ban these destructive commercial fishing practices  to ensure future generations have a healthier and more productive Gulf.
Forest and Bird's Hauraki Gulf coordinator Bianca Ranson says "We know New Zealanders oppose the destruction of precious habitats by industrial fishing. We wouldn't bulldoze native forest to harvest a few mushrooms." • Paul Mitchell
Full story in this week's Gulf News… Out Now!!!