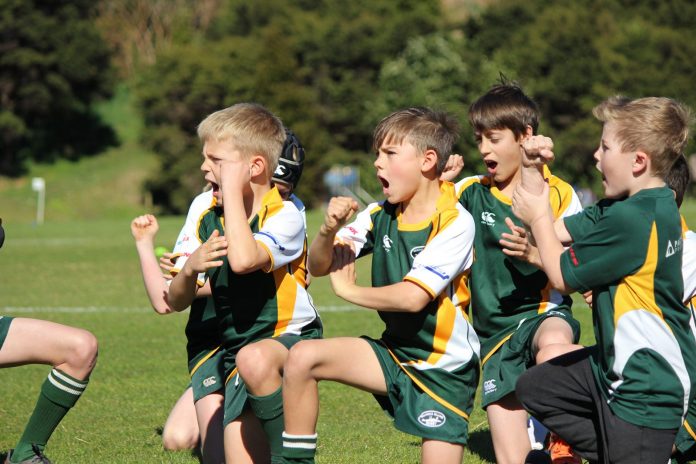 Last Saturday a seven-a-side tournament was held at Onetangi Sports Park, hosted by Waiheke Rugby. The Barracudas U9 players fielded one team against 11 other Auckland and North Harbour teams. 
On the road to the semis Waiheke played five games, against College Rifles A, University, Suburbs, Ponsonby and College Rifles B. As a result of the points differential, the Barracudas missed making the semis. 
Ponsonby and Pakuranga proved to be the strongest and went through to the final. A solid win by Pakuranga saw them take home the trophy for the under 10s. The Waiheke boys can be proud of their efforts and did well to stick with it until the end. 
Some excellent, crowd pleasing tries were scored by Felix Lindesay, Hayden Zieleman and Max Hindmarsh.  Jackson Roberts, Alfie Desbonnets and Charlie Crawford gave us a masterclass in attacking football throughout the day. River Matheson and Bruno Nelson made big impacts off the bench, and are two to watch for the future. 
Monty Bailey and Dillon Anderson, 'punching well above their weight', were awesome in defence, terrorising opposition. A special shout out also goes to the U8s and special invitation players who helped the Barracudas out on the day. 
With the sun shining, a barbeque lunch and refreshments were served all day long and everyone was a winner on the day. A big thanks to Kim, Jimbo and the team for organising a great day. Paul Matheson