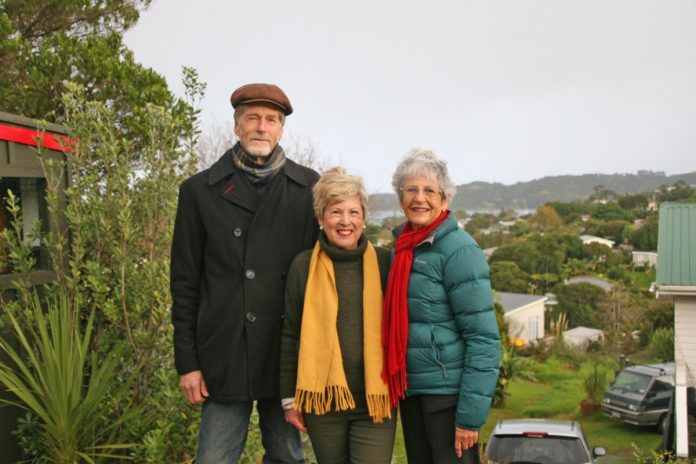 An Auckland Transport officer found herself walking the steep streets of Surfdale on a dark and stormy night after a group of residents set out to save their long-standing bus route from planned changes.
"We asked her to come and experience first hand, the problems we would face if our bus service was cancelled after dark; it wouldn't have done to do it on a fine night with a moon. She wouldn't have understood what we were talking about," says Jellicoe Parade resident Judy Johannessen with a quick grin.  
The neighbourhood group that also included John Tupper and Robin Clerk door-knocked local streets for signatures and mounted what is now a successful campaign to retain their bus route along Wellington Road and Jellicoe Parade linking with both Matiatia and Ostend. 
• Liz Waters
Full story in this weeks Gulf News… Out Now!!!