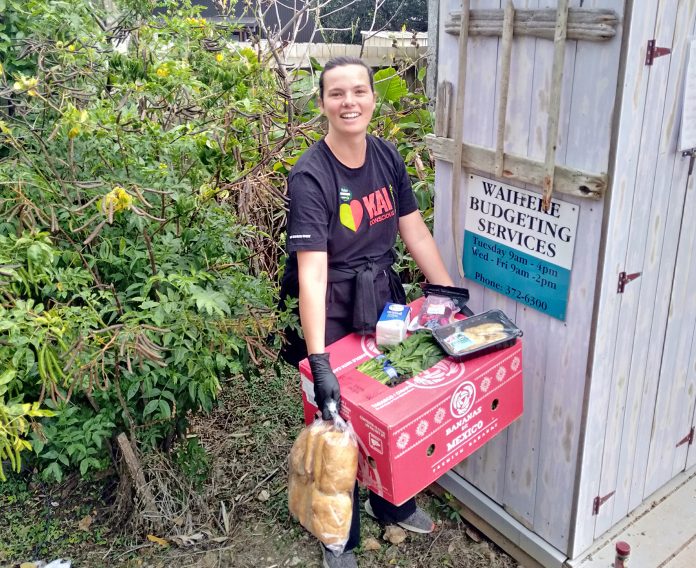 With its Kai Conscious Cafe unable to operate during Covid-19 level four, the Kai Conscious team changed how it operates to provide food to people in need. 
While usually collecting food on the verge of expiring from shops and cafes to cook up for a communal lunch on Fridays, Kai Conscious has been redirecting the food to Waiheke Budgeting Services, Living Waters and the Belgium Street pensioner village.
Although it was not possible to rescue food until the last week of level four when they had essential services status, Kai Conscious coordinator Julie Crocker says that during the lockdown time she was contacting food donors and preparing to restart collecting food.
"I knew that once the lockdown rules were relaxed there would be food going in the bin. We started collecting three weeks ago. There was a bit of work to do to get our health and safety up to scratch, includng PPE. Once that was sorted out it was all good," says Julie, because they're not cooking the food as usual, they are delivering it straight to the donor organisations. • Erin Johnson
Full story in this week's Gulf News… Out Now!!!