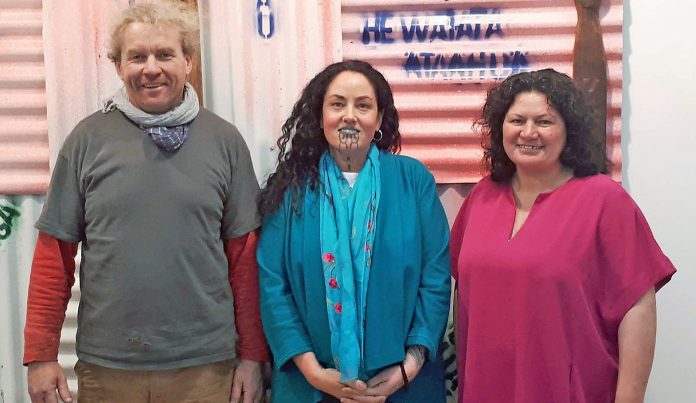 A Waiheke youth arts mentor programme is back for the third year running, and the hunt is on for artists and young creatives alike to sign up.
The kaupapa Māori mentoring project, supported by the Local Board, has already seen 20 rangatahi Māori and non-Māori students paired up with established artists to develop their skills, confidence and cultural identity.
This year's project, titled E Tipu E Rea, will culminate in an exhibition with mentors and students exhibiting side by side at Waiheke Community Gallery's Matariki exhibition, Te Manawa Ora o Papatuanuku (Hope for Papatuanuku), from 3 to 26 July.
Art activist and international designer Jeanine Clarkin said the project was a wonderful opportunity for both mentor and mentee.
"The older will teach the younger and the younger will teach the older using the Māori concept of tuākana, tēina," she said.
"This year's E Tipu E Rea project invites expressions of interests from artists who feel inspired to respond to the reflections and observations made about Papatuanuku (Mother Earth) over this recent season of rest and rāhui, Covid-19 lockdown.
"We are looking for artists who would like to share their experience with rangatahi youth aged 16- to 20-year-olds and we are also looking for rangatahi that are either currently enjoying art or would like some assistance in exploring artistic mediums." • Liza Hamilton
Full story in this week's Gulf News… Out Now!!!