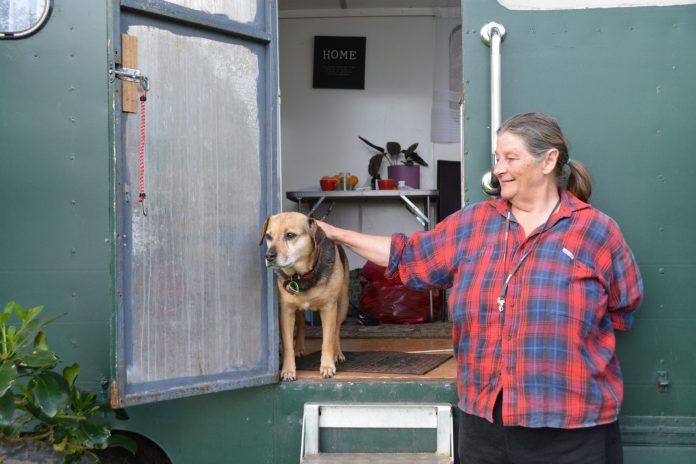 "When you've been living rough for a while, you know you stink. You feel bad, and you don't want to get too close to people."
This was just one issue Colleen Edlin had to deal with during her years moving from car to boat to huddled under a tarp in Anzac Bay as her dog Shadow kept watch.
Colleen, who's now living in a converted horse float at Living Waters, says Ira Mata, Ira Tangata, Auckland's first region-wide count of people living without shelter, is a good start when it comes to identifying the scale of homelessness. • Sophie Boladeras
Full story in this weeks edition out now.