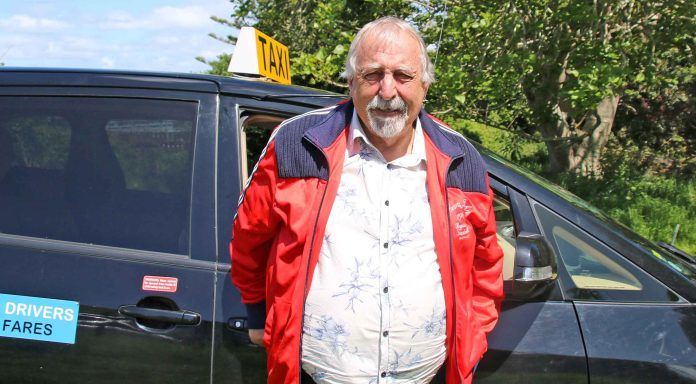 Waiheke Police Constable Sam Graham says a 16-year-old appears to have come over to the island for the day on Friday, and gone on a crime spree.
Police allege the young man stole an e-bike from a bike rental business at Mātiatia Ferry terminal, along with a mobile phone. Then assaulted a taxi driver.
Taxi driver Jim Mahoney was driving down Ocean View Road to the Mātiatia ferry terminal taxi stand, when a man on a bicycle rode up the wrong side of the road in front of his taxi. "I gave him a blast of my horn to let him know what he was doing was endangering himself," says Jim. The man then wheeled around and followed Jim in his taxi, and when Jim pulled into the taxi stand the cyclist came up and grabbed Jim through his window. "He was trying to shake me, screaming and yelling at me. I pushed my door open, got out of the car and said 'what are you on about? You were clearly in the wrong."
Jim says that's when the cyclist hit him. Another taxi driver stepped in to pull the cyclist off Jim, but the cyclist broke free and hit Jim again. "Other taxi drivers tried to hold him until the police came, but he fought free and ran off with the bike."
Jim made his statement to the police when they arrived, and was checked out by an ambulance crew. He was unharmed apart from some bruising, so Jim decided to carry on with his shift. "He'd already taken enough money out of my pocket [with the time he'd wasted]."
Constable Graham says police later recovered the e-bike, and a phone that belonged to the 16-year-old which allowed them to identify him and potentially link him to the brief crime-spree. • Paul Mitchell 
Full story in this week's Gulf News… Out Now!!!