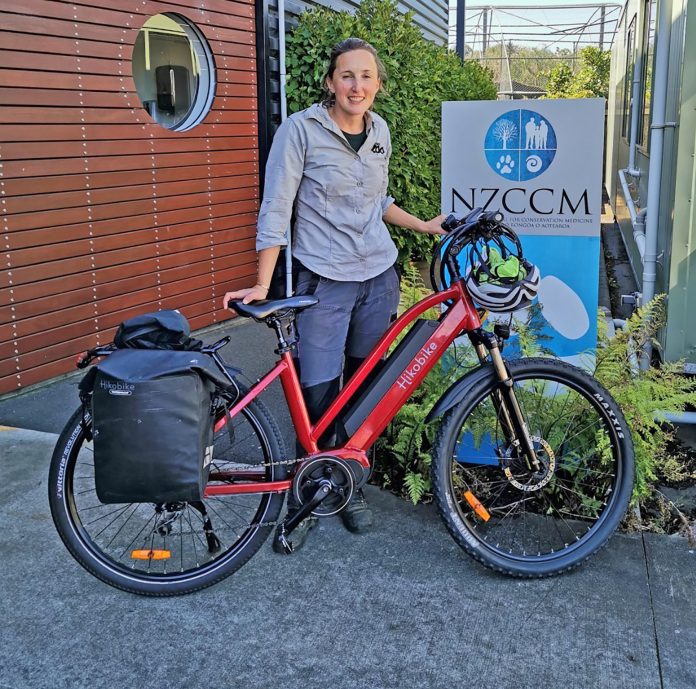 Essential jobs come in all shapes and sizes. Liza Hamilton meets a Waiheke resident who's still ferrying to and from the city to look after Auckland Zoo's wide range of inhabitants.
It's business as usual for Auckland Zoo's head of carnivores, Lauren Booth, who continues her commute from Waiheke to Western Springs as an essential worker under the level-four lockdown. While the zookeeper says things are a little eerie without the usual hordes of visitors – now at home in their own corona captivity – the animals are being well looked after. Lauren heads a team of 10 staffmembers in charge of the carnivores, which include cheetahs, lions, serval cats, meerkats, otters and red pandas. Tough new safety restrictions mean workers are now split into different teams and alternate shifts while maintaining their own bubbles. Driven by her passion for securing a future for wildlife, a large chunk of Lauren's job is educating the public about important conservation efforts – including those that Auckland Zoo is part of, and she admits she misses this. "It's a bit unusual, a big part of zookeeping and animal husbandry is sharing with our visitors. It's a massive part, if not the main part of a keeper's job, the encounters we have and engaging with people," she told Gulf News. "It's hard not to be doing that, because we are passionate about conservation and getting the message out there. "The only day of the year we normally close is Christmas Day, the rest of the year we are open. It's odd, it's a bit of a surreal feeling.  I  guess it feels like a very long Christmas Day." The city zoo shut its doors to visitors on 24 March and will remain closed until experts advise it is safe to open again. Meanwhile, staffare busy keeping the animals fed, watered and entertained. Arguably having one of the best jobs in New Zealand, Lauren works with some of the most beautiful animals on the planet, and the most endangered, after being promoted through the ranks to team leader during her 14-year tenure there. Up at 5am, Lauren rides her electric bike to Matiatia to catch the ferry, cycling to the zoo from Downtown. "It's unusual, the lack of traffic," says Lauren. "I am normally on the 6am ferry, so generally speaking the traffic is not too bad at that time. I notice coming back though, it's really pleasant returning home in the afternoon without all the traffic on the road."
Full story in this week's Gulf News…Out Now!!!