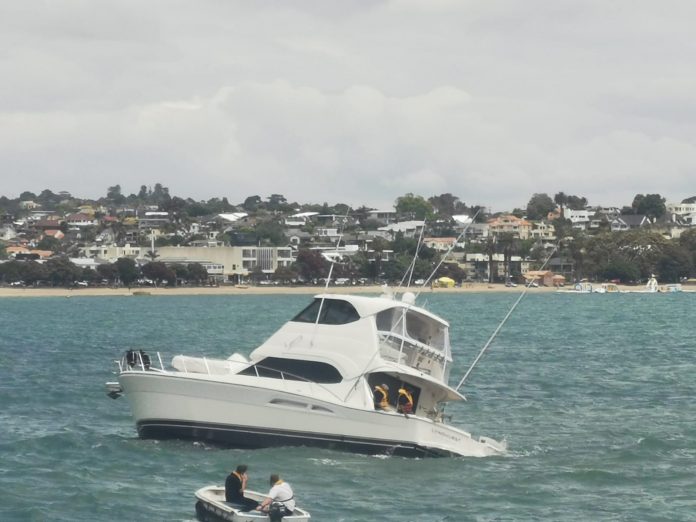 A Fullers360 sailing from Auckland to Waiheke on Wednesday afternoon was held up for around 45 minutes while the ferry, Kekeno, when to the aid of a launch taking on water in the Waitematā harbour off St Heliers Beach.
Fullers360 has confirmed that crew on its 1pm service from Auckland to Waiheke was alerted by Coastguard to a distress call from a boat with two individuals on board.
"Fullers360 ferry, Kekeno, was first to arrive on the scene. Our crew responded immediately by launching Kekeno's rescue boat, to safely approach both individuals and retrieve them from their sinking vessel. Once rescued, both individuals were transferred to the Police boat that arrived on scene shortly after," said a spokesperson for the ferry company.
"All Fullers360 front-line-staff are trained in recovering people from the water. We are exceptionally proud of our crew, who responded professionally and without hesitation to ensure the safety of the 150 passengers onboard our vessel, as well as the individuals that required assistance. The quick responsive action from our crew is a testament to their skill as professional mariners."
The spokesperson said Fullers360 wanted to thank passengers for their patience during the recovery operation.
Ferry passengers said that around 2.05pm, Kekeno was able to get back underway, arriving into Mātiatia around 2.30pm.•