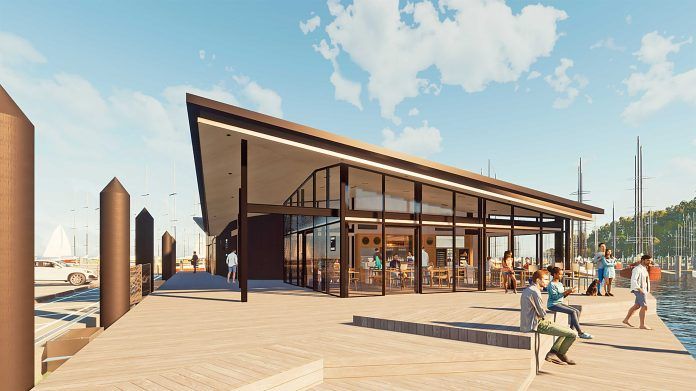 A floating café and office building designed as the centrepiece of the controversial Kennedy Point Marina is ready to be towed into place in the next few weeks.
Scaffolding has been removed from the structure, which was built in Whangarei, and preparations are under way for it to be towed into place.
A specialised tow plan is in place with the country's most experienced tug operator and fingers are crossed for good weather.
Read the full story in Gulf News – out now!