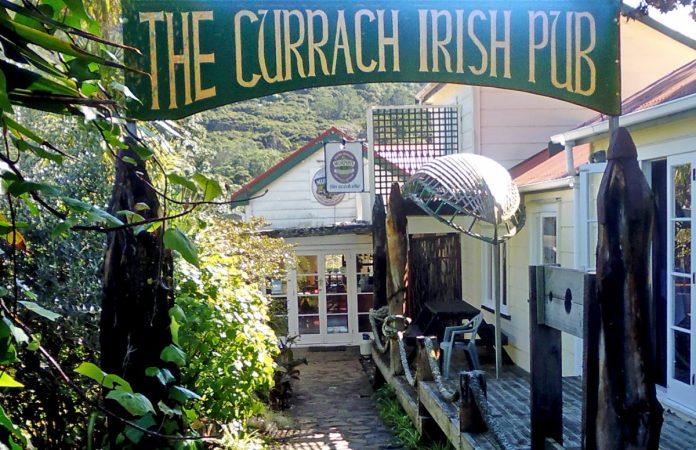 Heard the one about the Irish pub in the Hauraki Gulf, the international award and the Waiheke connection?
Great Barrier institution the Currach has been judged 'best craft beer experience pub in the rest of the world' by Irish Pubs Global, a Dublin-based trust that supports offshore Irish pubs.
Each year the trust holds what's called the Irish Pub Oscars, based on nominations and judged by an independent industry panel. It makes awards in five regions – Ireland, UK, Europe, North America and the rest of the world.
When the Currach made the rest of the world shortlist, co-owner Maire Burns thought it was a wind-up from an Irish friend. She says winning was "a huge accolade" for what is arguably the most remote Irish craft pub in the world.
Fellow owner Phill Judd admits to a fondness for real ale and was quick to join New Zealand's craft beer revolution.
"I was fortunate to meet up with some amazing brewers including New Zealand brewing legends Alan Knight and Ben Middlemiss on Waiheke Island.
With friend Dave Roast, he did brewing courses using natural malts and hops. Returning from Waiheke to the Currach in 2013, they took craft beers with them and now have eight draught beer taps, alongside the inevitable Guinness.
Two are reserved for Waiheke brewery Boogie Van Brewing's "superb hand-crafted beers".
Rick Paladino, co-owner of Boogie Van Brewing in Tahi Road, says Mr Judd sails regularly to Waiheke to collect kegs.
Boogie Van makes a range of craft beers from mid-strength pale ale to porter ale as well as seasonal brews. • Geoff Cumming