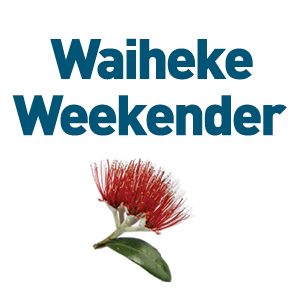 118 Oceanview Road, Oneroa, Auckland, New Zealand
118 Oceanview Road
Auckland
Auckland
1081
NZ
Waiheke Weekender is a weekly publication packed with all this beautiful island has to offer. Extraordinary people, artisan food from the island's best kitchens, great gardens and architecture, news from the vineyards and olive groves, island history, visitor and dining guides, ferry timetables, lifestyle ideas and a huge property section.
Out every Thursday alongside its sister publication, Gulf News, Waiheke Weekender celebrates the many things that make Waiheke special; its great food and wine naturally – but also the many people who contribute to this vibrant community; artists, artisans, craftspeople and characters, as well as exploring Waiheke's many walking tracks and natural attractions and its neighbouring islands in the Gulf.
And it's free! Available in news stands around Waiheke and on the ferries, and online at http://www.waihekegulfnews.co.nz
'If you want to talk to Waiheke, talk to us'
For advertising that works, contact Richard on 09 372 5055 or sales@waihekegulfnews.co.nz
We also have a friendly and dedicated in-house design team.
For all other enquiries, phone 09 372 5055 or email accounts@waihekegulfnews.co.nz