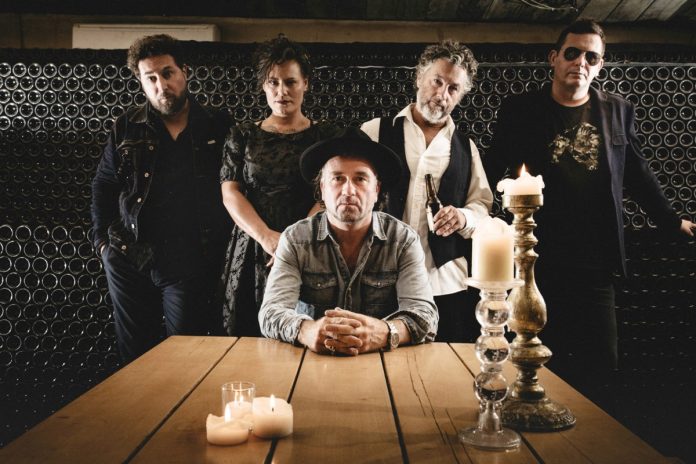 It's been a two-year process, but now Aaron Carpenter and The Revelators are ready to release their debut album Pretty Lies. It is not Aaron Carpenter and The Revelators as you have heard them before; it is "completely different".
"It's a storytelling album with an upbeat sound," lead singer Aaron Carpenter says.
"When I first started writing the songs, they were more country rock. But as I got to know the band the songs took on another vibe. So it's a rock album with a country-bluesy edge."
Along with changes in sound, the band has also undergone some changes in numbers. Where there were three female back up singers, there is now only one; and she is in front.
"Nikki Ngatai is now up front with me. It creates a bit more drama in the live acts," Aaron says. "I'm really liking it."
When explaining what the music is like, Aaron says that it lands somewhere between The Bad Seeds and Tom Waits. Before, the music had a somewhat "gospelly" vibe but that has gone and been replaced by a dramatic groove that translates well on stage.
The band will re-introduce themselves to the island with a couple of shows.
First up, they will play at Malones on Saturday 25 March at 9pm. Tickets are $10 at the door. Second, they are on at the Wine and Food Festival on 1 April.
Pretty Lies is set to come out in May on the band's own label. The first single, with the same title, will be released in April. • Emma Haas